Full fibre speeds at affordable prices
Our innovative network uses fibre optic cables and wireless technology to deliver broadband fibre speeds at an affordable price. 6Gi broadband is delivered using fixed wireless and full fibre technologies. It is not provided over a mobile network and does not make use of 4G, 5G or future 6G cellular technologies.
*speeds guaranteed to the router.
Wi-Fi 6 Router
Benefits
WiFi 6 is the latest home WiFi router standard.
Connects up to 64 devices at once.
Perfect when gaming,
streaming or working from home.
Less bandwidth congestion.
Stronger signal with a greater range.
Speeds up to 40% faster than Wi-Fi 5.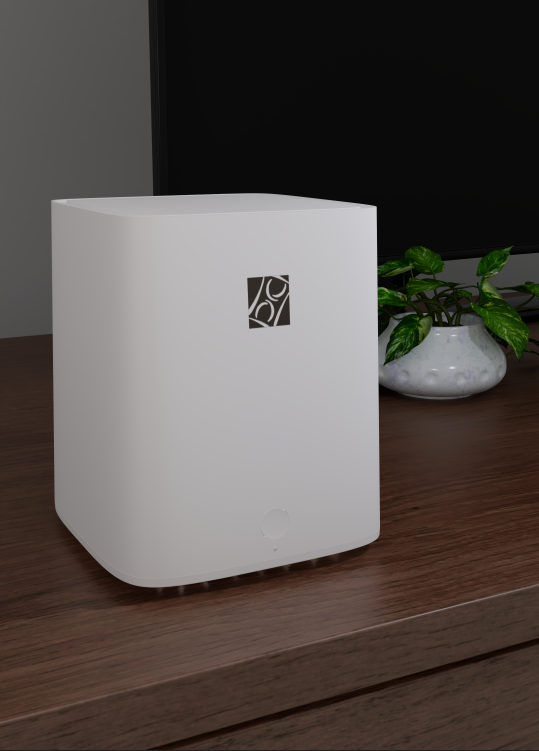 Add ons
Get full Wi-Fi coverage in your home with a
Wi-Fi Wherever
mesh system for only
£10
per month.
Get guaranteed Wi-Fi coverage in every room with
Wi-Fi Wherever
Wi-Fi Wherever is a number of routers cabled together to create a single Wi-Fi network covering your whole home.
They are designed to eliminate black spots and give you uninterrupted Wi-Fi in every room without having to re-connect.
Unlike boosters and extenders, Wi-Fi Wherever uses multiple hard-wired routers to create a single network. The network identifies your device and location and then assigns the strongest available signal.
With this multiple router mesh system, you can log on and use broadband anywhere in the home without losing speed or picture resolution. This is Wi-Fi Wherever - guaranteed.
6
Great reasons to switch to us
Rated 'excellent' on TrustPilot**

Our reviews speak for themselves.

Price promise

We will not increase the price mid-contract. Guaranteed!

Price guarantee*

Same speeds at a better price?
We'll match it and give you 3 months free!
Latest router technology

Wi-Fi 6 router included with ALL deals.***

Free bespoke installation

Broadband tailored to your home and needs.

Guaranteed speeds

We guarantee the package speed to the router.
*Price guarantee: Applies to telephone orders only, placed before 31/12/2023. We will match the monthly price of a broadband only service with an equivalent download speed available at your address at the time of your order. Excludes promotional gifts or vouchers. Proof of offer required e.g verifiable written quote or contract summary. Price difference and 3 months broadband subscription will be credited to your 6Gi account. Credit can only be applied towards subscription charges under your contract. Subject to survey. Terms and Conditions apply.
**(correct as at 01/07/2023).

*** The router will be provided as part of the service and must be returned at the end of your contract.