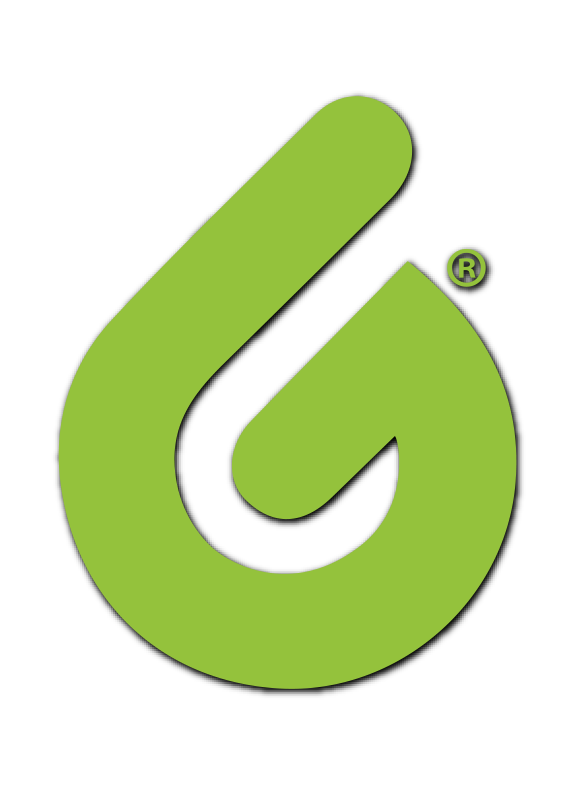 The 6Gi story
We wanted to offer people faster home broadband speeds at lower, affordable prices but couldn't do it with the old-fashioned copper wiring and third party networks, so we built our own!! Our network uses a combination of fixed wireless and full fibre technologies (not cellular technologies used in mobile phone networks such as 4G and 5G, or future 6G) and is specifically designed for broadband.
How does it work?
Our high speed full fibre network connects to national data centres. We connect customers to our network using fixed wireless technologies to 'beam' broadband to a small external receiver fitted that is cabled to a wi-fi router inside the home. This means we can guarantee reliable, faster broadband at lower prices.
What makes 6Gi different?
We're in full control of our network. We don't rely on other providers to deliver your broadband and being independent means we can offer you much more than the 'bigger' internet providers.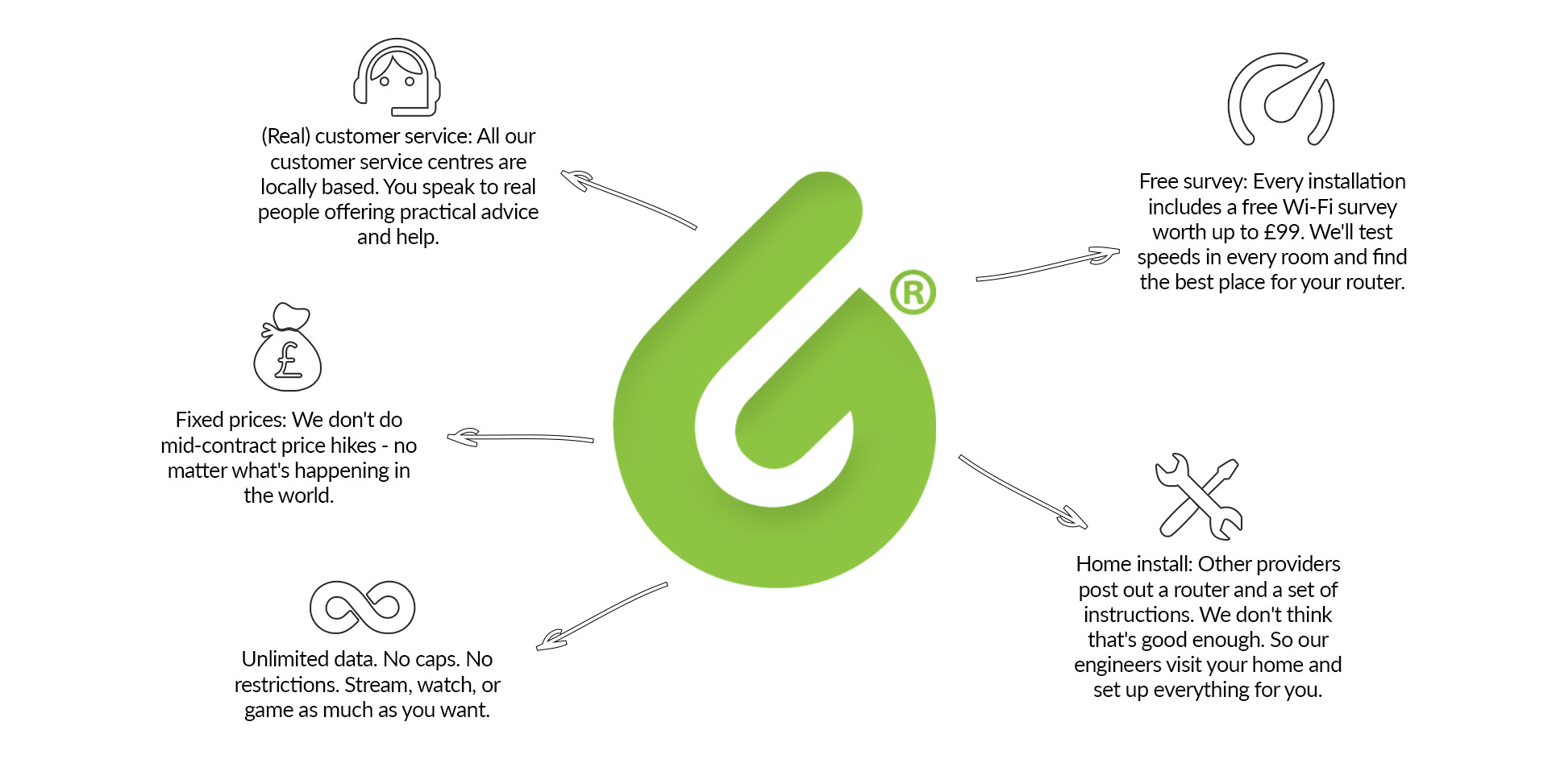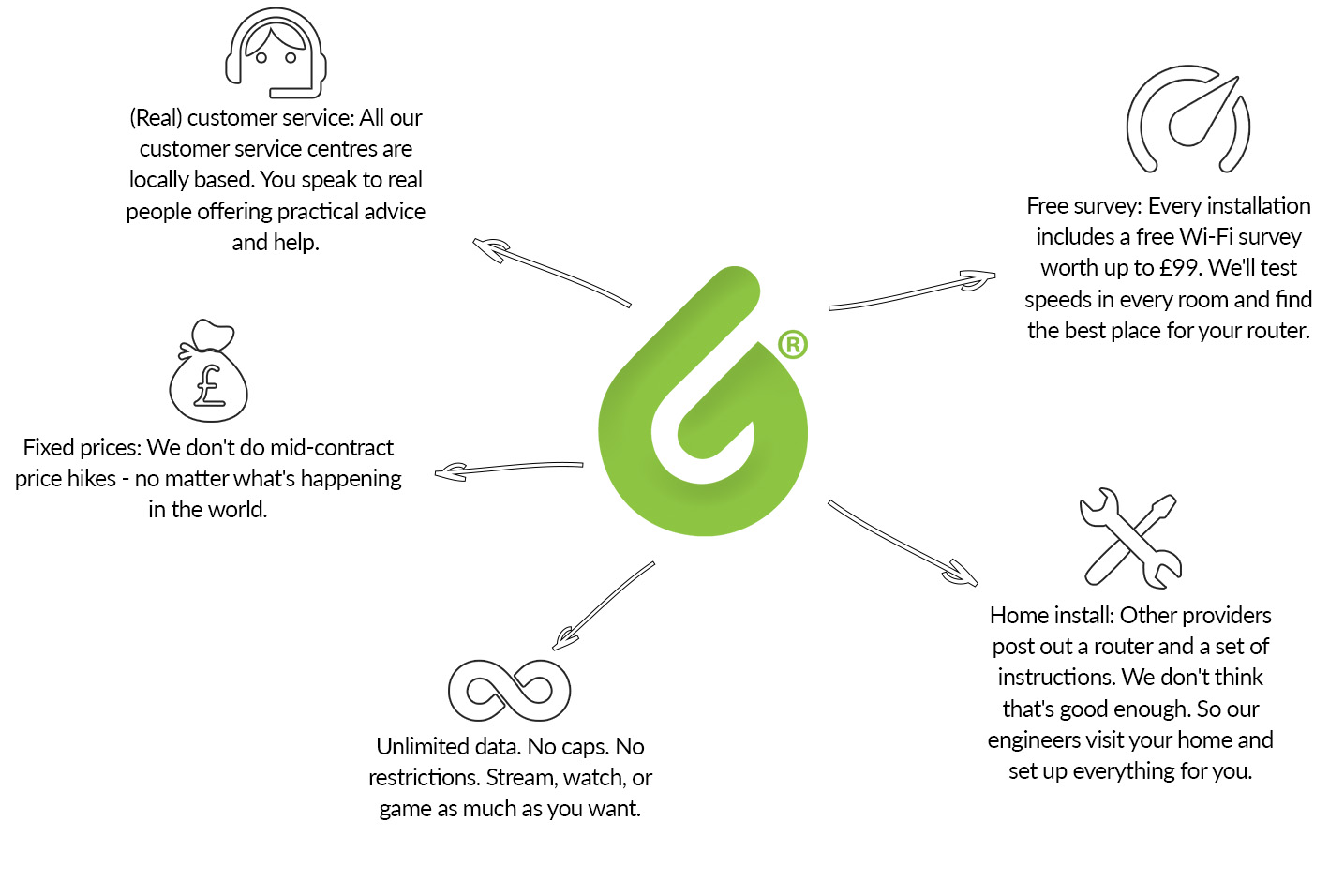 The 6Gi way
6Gi wirelessly sends full fibre directly to your home, bypassing the slower and heavily congested copper cables, giving you a more reliable, faster speed internet connection through our gigabit ready network.
The old way
Fibre-to-the-cabinet (FTTC) uses a combination of copper and fibre technology. Copper cables are much slower, with maximum internet speeds only reaching up to 80Mbps and for the majority, this is a lot less.